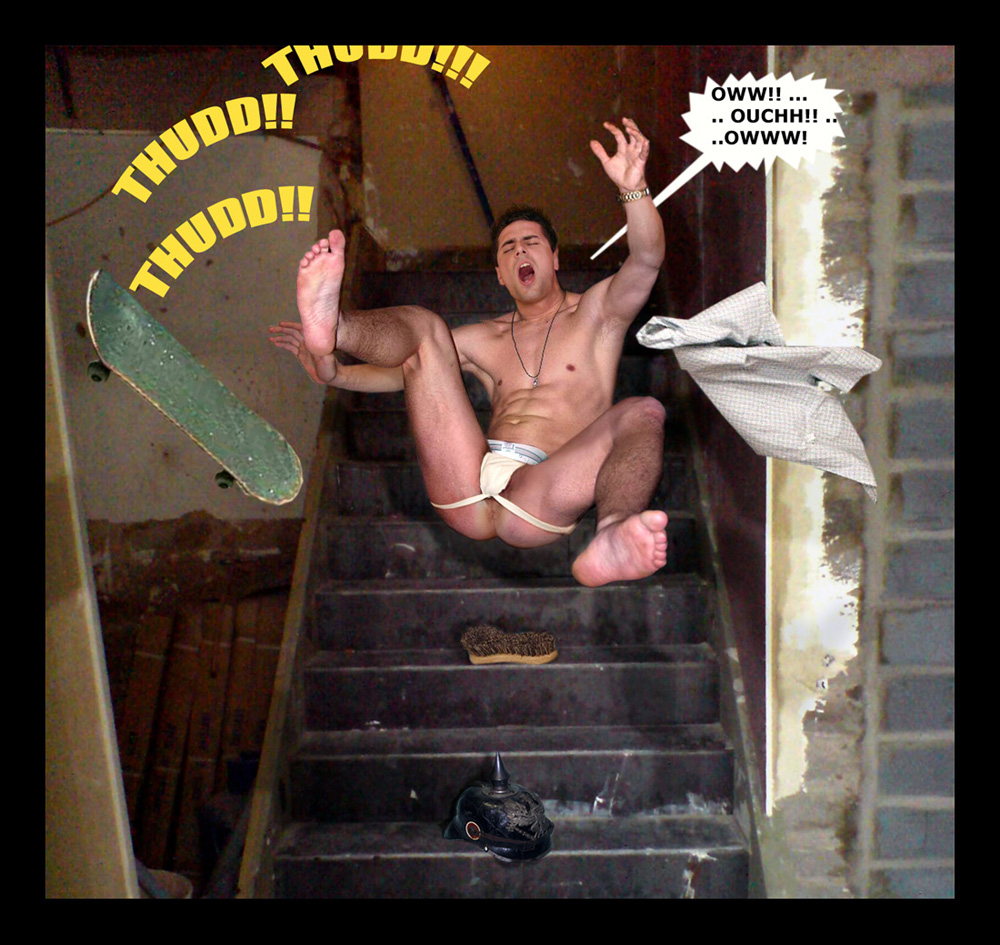 This scenario was suggested by R from the UK, a visitor to Sore Bottomed Guys.
Any suggestions as to the story behind this? Here is my suggestion:
Aaron Carmichael learnt his lesson for bullying his little brother Tim the night he snuck down to the cellar where he kept his secret stash of pot. Too late he discovered that Tim had set a trap for him.

"OWW! … OUCH….OWW!" yelled Aaron as he he bounced heavily down the steps on his bruised bare butt, little knowing that Tim had left some special treats for him on the lower steps.
_______________________________
Please send Sore bottomed guy suggestions to : sorebottomedguys@googlemail.com
(if the clickable link does not work please copy and paste soreboottomedguys@googlemail.com into an e-mail)