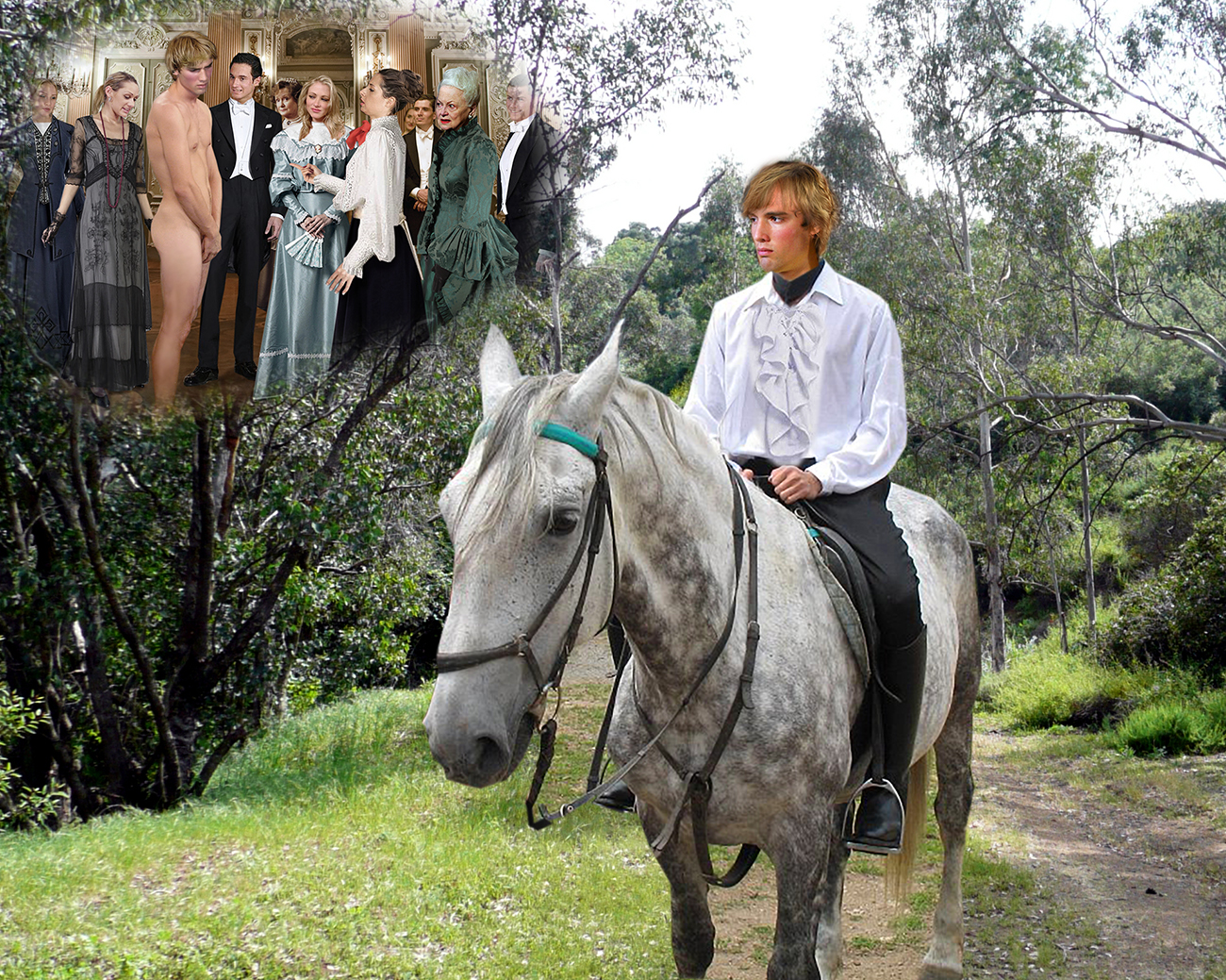 It was a beautiful late summer morning, with a gentle breeze moderating the warmth of the, still rising sun. However, the sanguine weather was not reflected in the face of the handsome young men riding his dappled grey horse through the Doset countryside. To say Redman was sulking would be to understate the sullen darkness of his mood.
For a youth as proud and arrogant as Redman, there were few pains which stung as fiercely as humiliation or the loss of his treasured dignity. Redman had been on this earth, just shy of twenty years, but never before had he suffered such humiliation, nor had his dignity been so shredded as in the last few days.
Almost a week had passed since the mortifying events had occurred in the great ballroom at his family mansion, yet the embarrassing images still flashed through his mind, as fresh and as painful as if they had happened moments before.
He had been forced to strip naked in front of the mocking gaze of the sons and daughters of the leading families of the county, and then publicly spanked on his bare rump like some miscreant child. Humbled and shamed, while the beautiful young gentlewomen giggled with glee from behind their fans, and the young gentlemen, who had previously envied him, now looked on with scorn and contempt.
That had been the darkest day of his life (so far) and one he would never forget.
Yet, as was his nature, Redman was not chastened by what had happened. Instead he seethed with furious anger and desire for revenge. Forgetting how disastrously his previous attempts at retribution had turned out.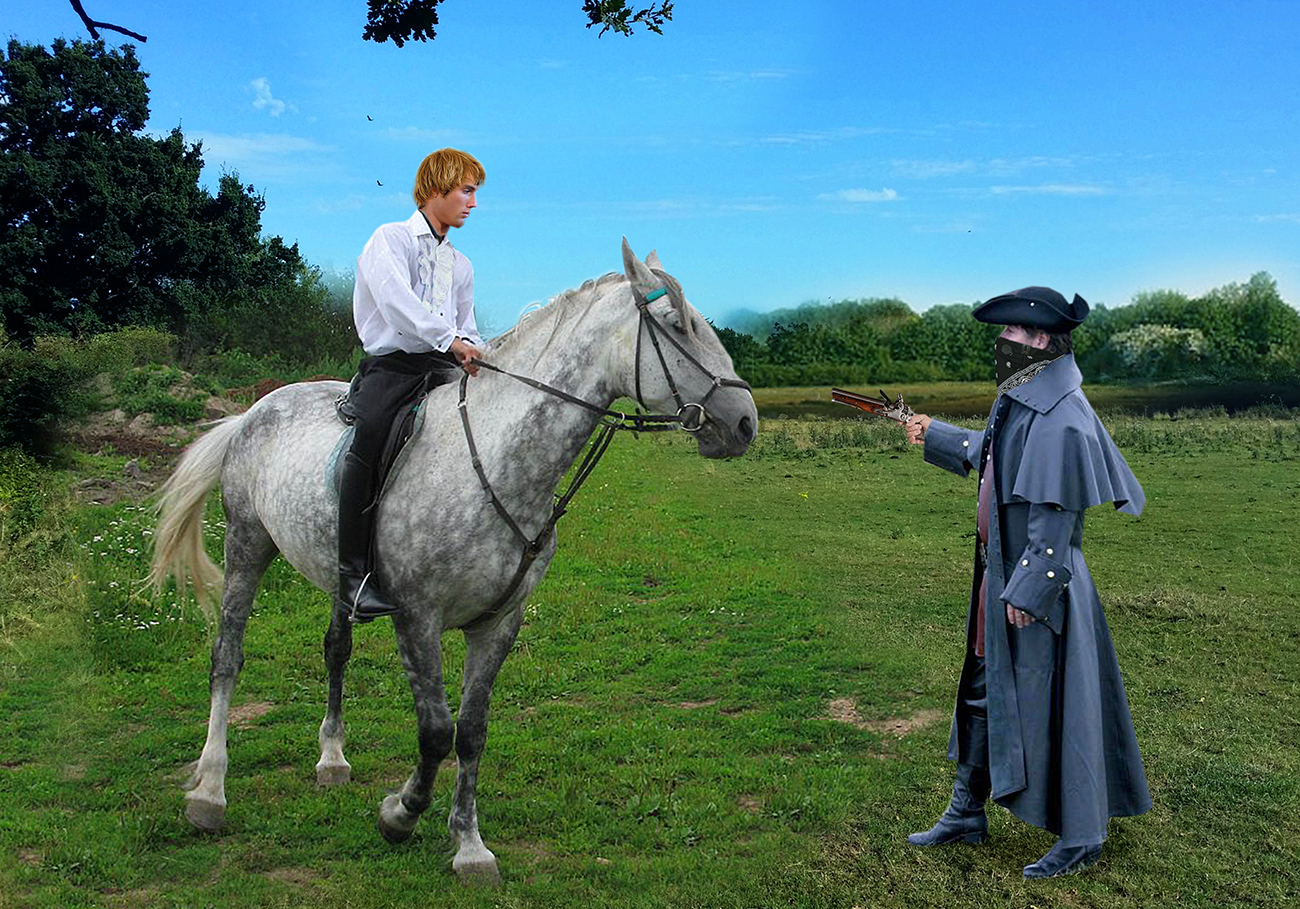 All of a sudden his dark thoughts were disturbed when a masked and cloaked figure stepped our from behind a tree, pointing a musket at him. "Get down from that handsome horse young Sir! I have greater need of a steed myself!" the man's voice muffled by his thick mask.
*
Click on the Continue Reading Tab below to see more
*
_____________
Continue reading "The Humiliation Of Redman Dane- Chapter 4"