The Shaman's Revenge (Part 16)
Jordan and the Credit Card Bill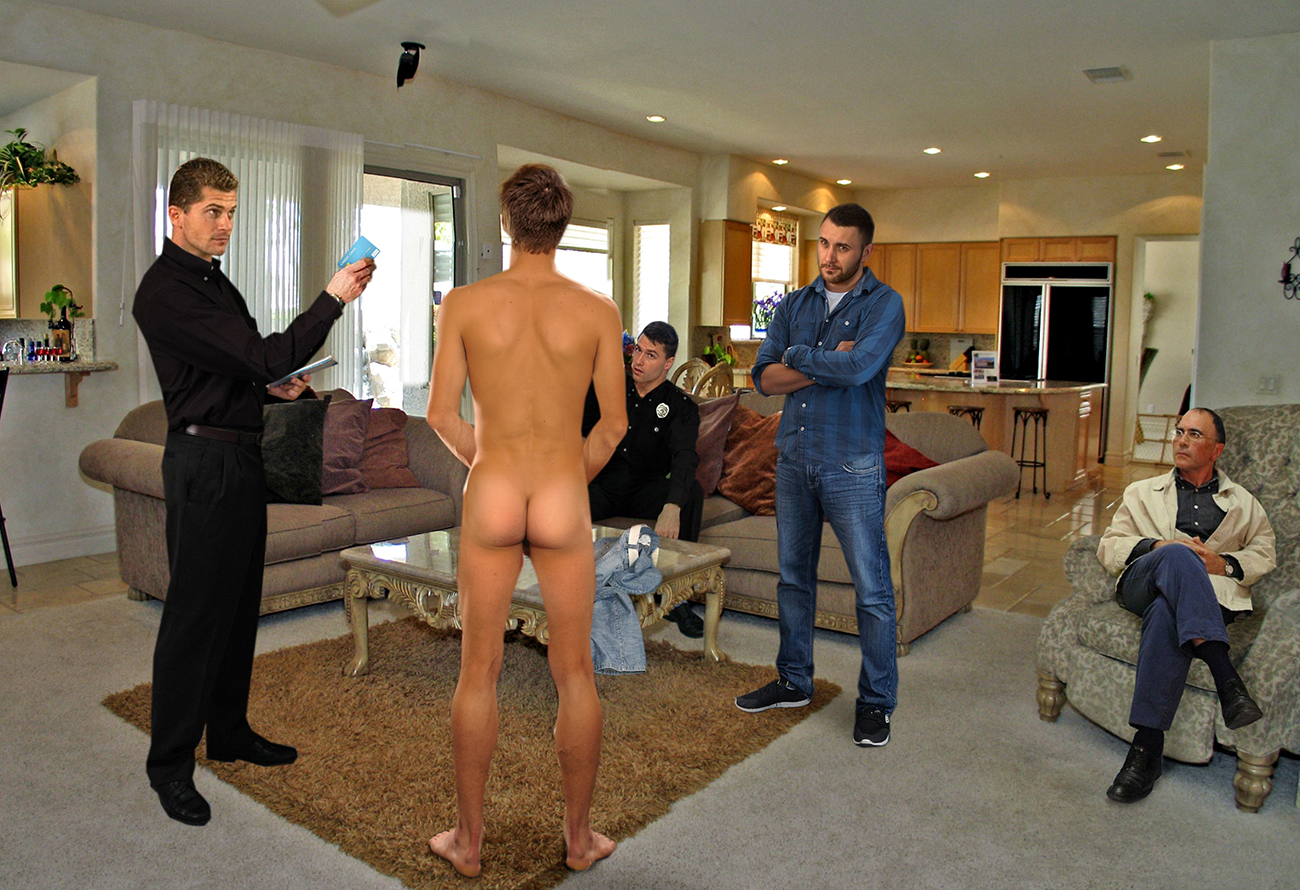 Still holding Jordan firmly by the ear, Ranger Tartarus dragged the protesting and stark naked 19 year old into the living room, where to Jordan's embarrassment three figures were waiting for them. Two policemen, and an older gentleman, whom Jordan recognised as their neighbour old Sam Huckerman, someone he had certainly not been hoping to see.
All three man had serious facial expressions, but there was a glint in each of their eyes which made Jordan keenly aware of his nakedness, He quickly clasped his cock and balls in his hands in an effort to at least hide them, although he had a creeping suspicion that, like the ranger, they would have equal, or likely greater, interest in another part of his anatomy altogether!!
It was so "so damn embarrassing being totally naked while being stared at by fully dressed people" he thought, without knowing how much more embarrassing his situation was about to get.
Finally releasing Jordan's ear, Ranger Tartarus turned to him, with what passed for a serious expression, but with the usual mocking twinkle in his eyes "These Officer's want to speak to you Jordan …. regarding an … unexpected discovery …. I made earlier!"
Continue reading "The Shaman's Revenge (Part 16) – Jordan and the Credit Card Bill"