WARNING: The Humiliation of Redman Dane is a breeches ripping tale of the misfortunes of an arrogant young gentleman in Edwardian England. This is a partially Fem Dom / CFNM story, created following numerous requests. Therefore, in addition to the usual Sore Bottomed Guys features, the young hero is also humiliated and punished by females.
If this does not appeal to you please do not read further, However, those who do wish to see more please click HERE or on the Continue Reading tab below
Continue reading "The Humiliation of Redman Dane: Prologue and Chapter One"
The Shaman's Revenge Part 20
Chase's Shocking experience
The uncomfortable and humiliating experience with the soap had left Chase in a very angry mood, this combined with the fact he had been placed in a cell with three big, strong, long term convicts who's idea or recreation was spanking his butt, was stinging the young would be mugger's pride as much as his bottom, and increasing his bad temper.
To make matters worse there was still no sign of the promised prison uniform. As a result Chase was still stark naked, which, in itself was embarrassing and inevitably made him the butt of the other convicts' cruel sense of humour.
This came to a head when he was making his way back to his cell and a convict blew a loud wolf whistle and mockingly shouted "That's a cute little butt you got there Blondie, I bet your new Daddies just LUV spanking that!"
"F***ing shut up!" snarled Chase spinning round, and punching the mocking con on the jaw, knocking him to the floor.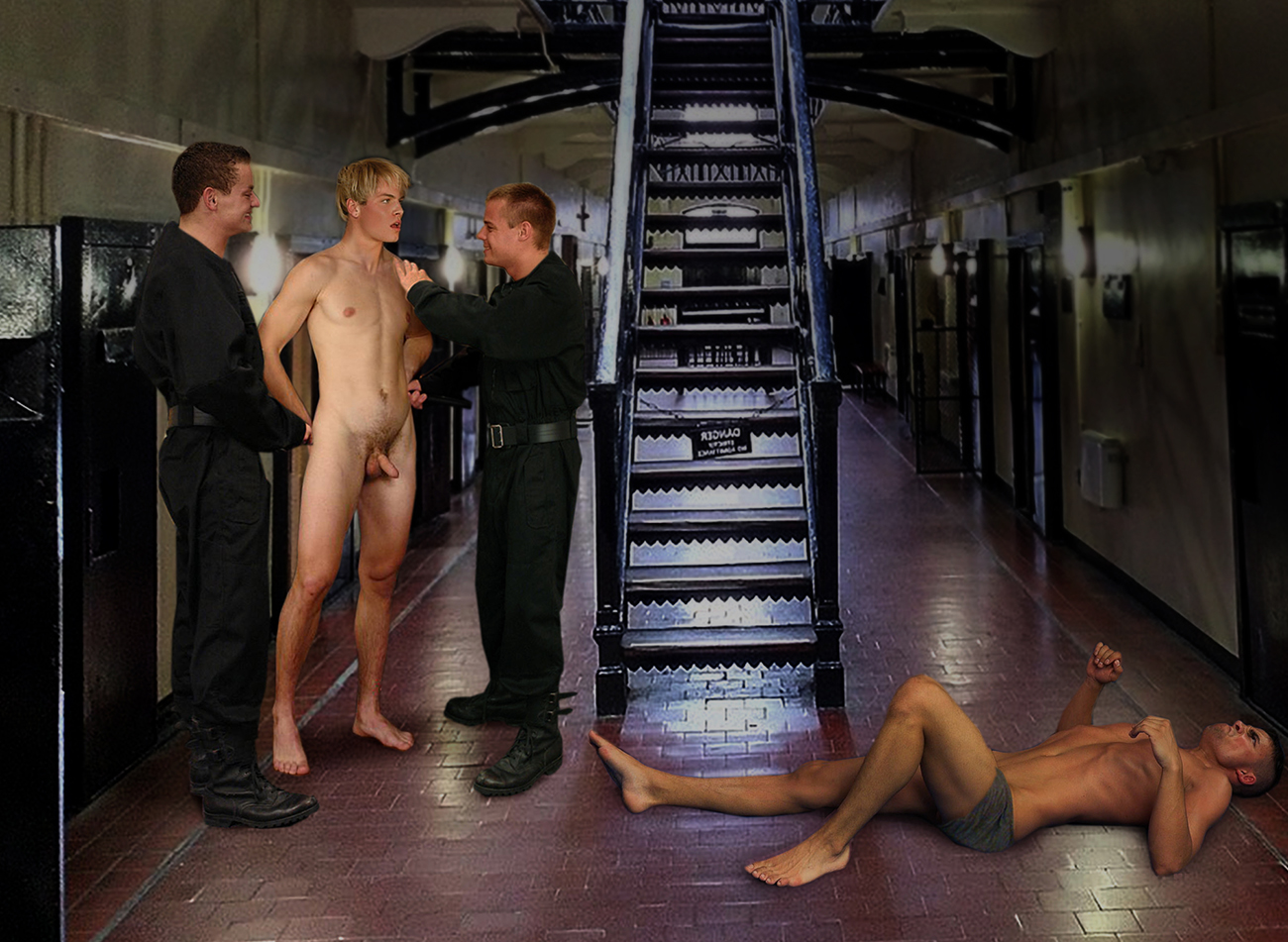 In his anger, Chase had not noticed two prison guards standing nearby, until they immediately rushed forward and grabbed hold of him.
"That was an act of violence, which is strictly against prison rules!" one boomed
"Tell that to my damn cell mates!" snapped Chase "What they do to me is sure violent!!"
The guard ignored Chase's reply and continued "There is a punishment for cons who act violently!" He said "And that's the electric chair!"
"What the …?!" Chase was stunned and confused "cut the crap!"
"It's not crap Buddy!" replied the second guard, leaning close to Chase's face "You are getting the electric chair!"
"Yeah! Ol' Buttwarmer will teach you to behave!" grinned the fist guard maliciously
"What are you talking about?!" asked an increasing alarmed Chase
"You will see!" laughed the the first guard as the two officers began pulling Chase down the walkway between cells
Chase, couldn't believe what was happening, surely they were not planning to execute him just for hitting someone, especially as con he had hit was already sitting up and rubbing his chin. He had heard the state still permitted the use of the electric chair, but only for murder, after a trial and years of appeals, so how could this be happening?
Were the guards planning to kill him? He was starting to get seriously scared. "Guys … be reasonable .. I only tapped him…!"
"Yeah?" sneered the second guard "like you only tapped your girlfriend?" then the two men continued to drag Chase through the prison. How come they all knew about his fight with that bi**h Sandie Ann?
The guards led Chase down a flight of stairs and down a corridor to a large door, which they unlocked and pushed him in.
In the middle of the room was what appeared to be a metal chair, with a strange object protruding from the seat. This did not resemble any illustrations Chase had seen of execution style electric chairs, but he certainly did not like the look of it.
Before he knew what was happening, the two guards, acting in unison, turned and lifted him off the floor, each with one arm under his shoulders and the other under his knees. They then began carrying him towards the metal chair.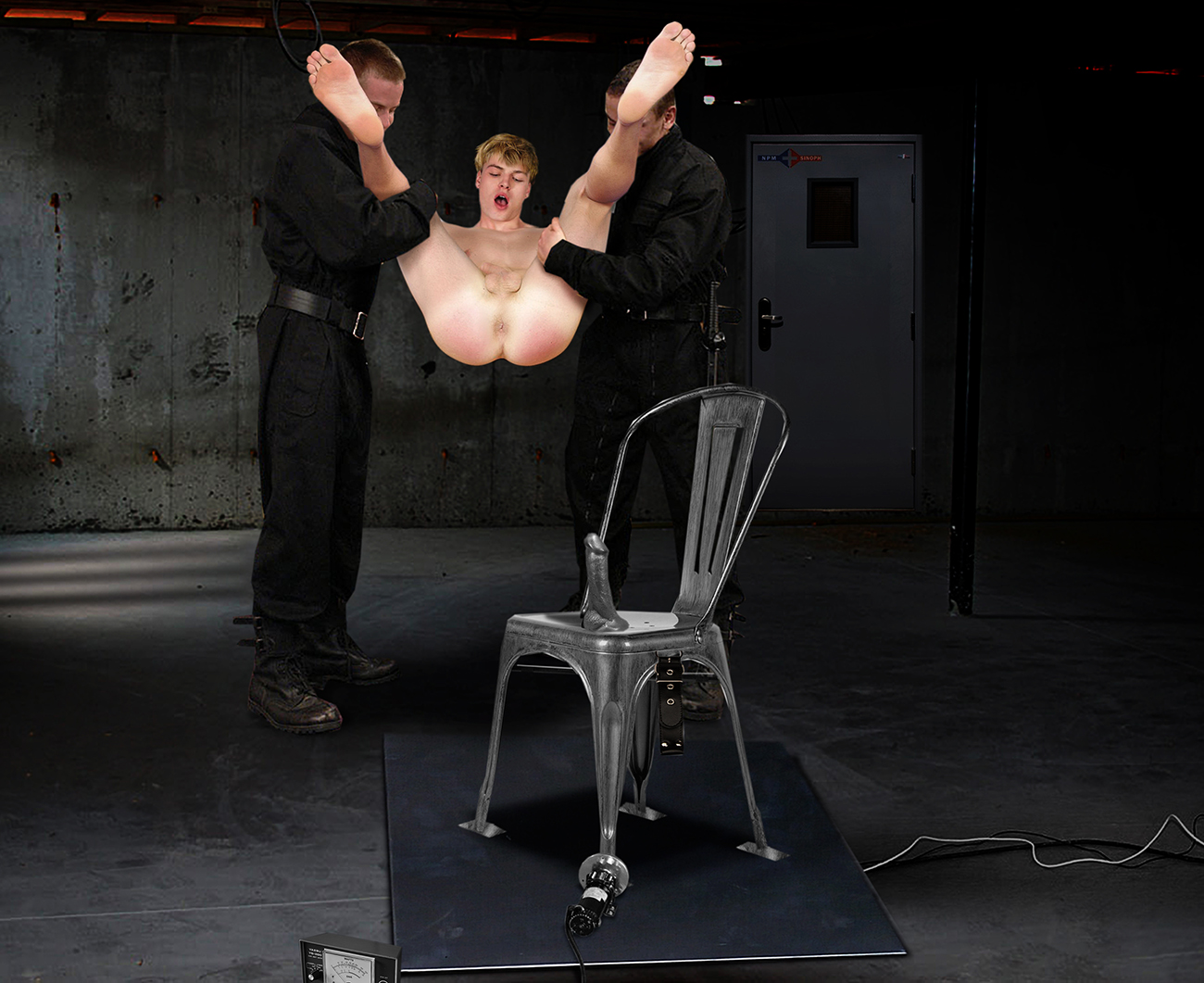 As they approached the chair, Chase realised that what he had thought was an object resting on the chair, was in fact moulded into the seat itself in the same metal and shaped like a large erect male penis.
Continue reading "The Shaman's Revenge Part 20 Chase's Shocking experience"