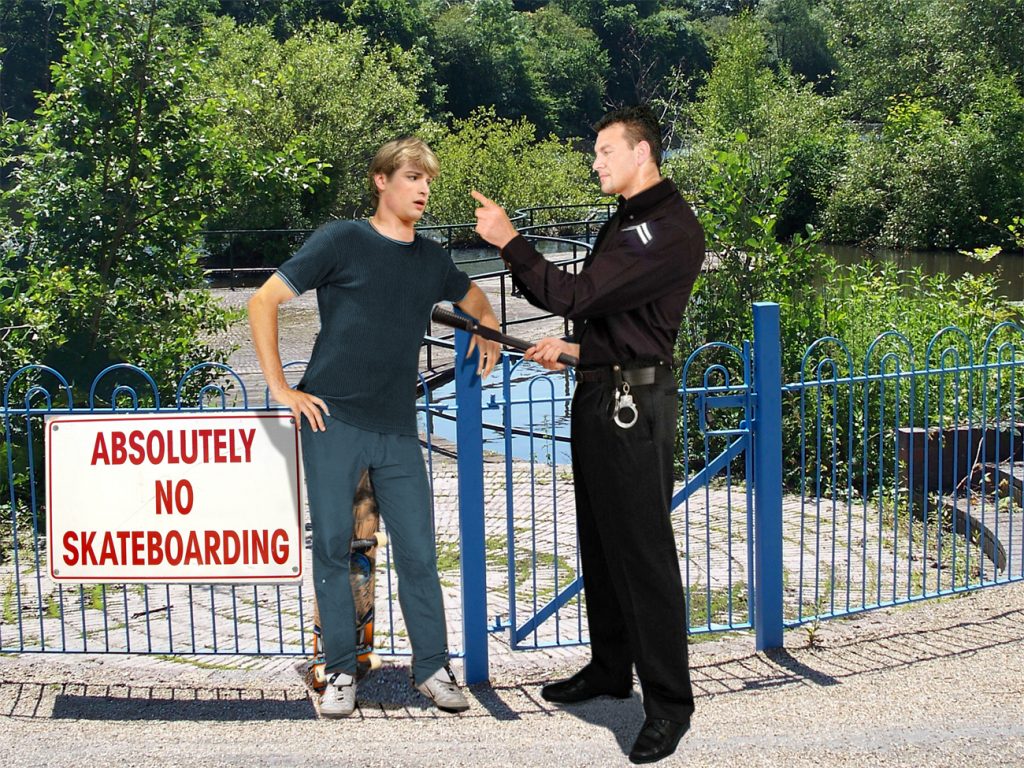 Officer Dickman was lecturing young Randall Taylor about Park etiquette "Now listen Boy, I don't care if you are 18! I've told you before, if I catch you Skateboarding in the Botanical Gardens again, I'm going to put you across my knee and spank your little bare bottom so hard and so long, you you won't be able to sit down this side of Thanksgiving! and then only on a foam cushion!!"
"No Sweat Officer Dick ,,,,man!" replied Randall, almost succeeding in disguising his insolence "I don't skateboard no more, that's kid's stuff!"
"I hope so boy, as I am a man with a hard hand who never breaks his word!"
Randall, however, was not a man who's word could be trusted, as soon as the policeman left, he was back on his skateboard, hurtling round the bark, frightening elderly visitors and damaging flower displays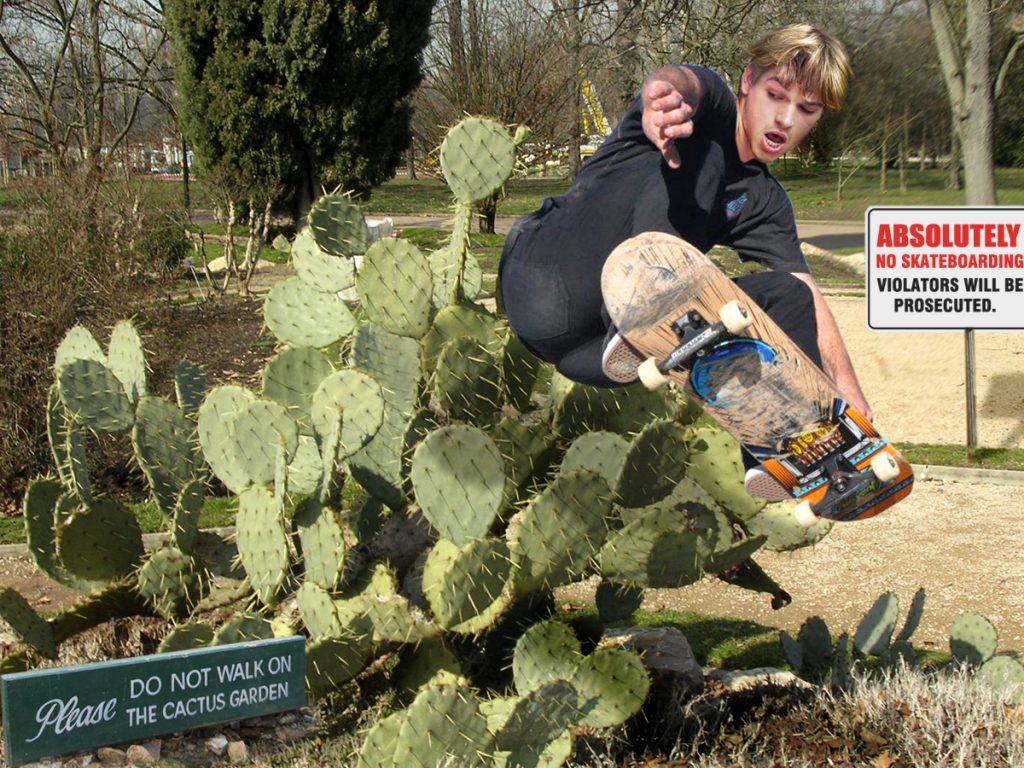 However, naughty boys learn painful lessons and one unlucky tumble sent the deserving lad flying towards a particularly uncomfortable landing!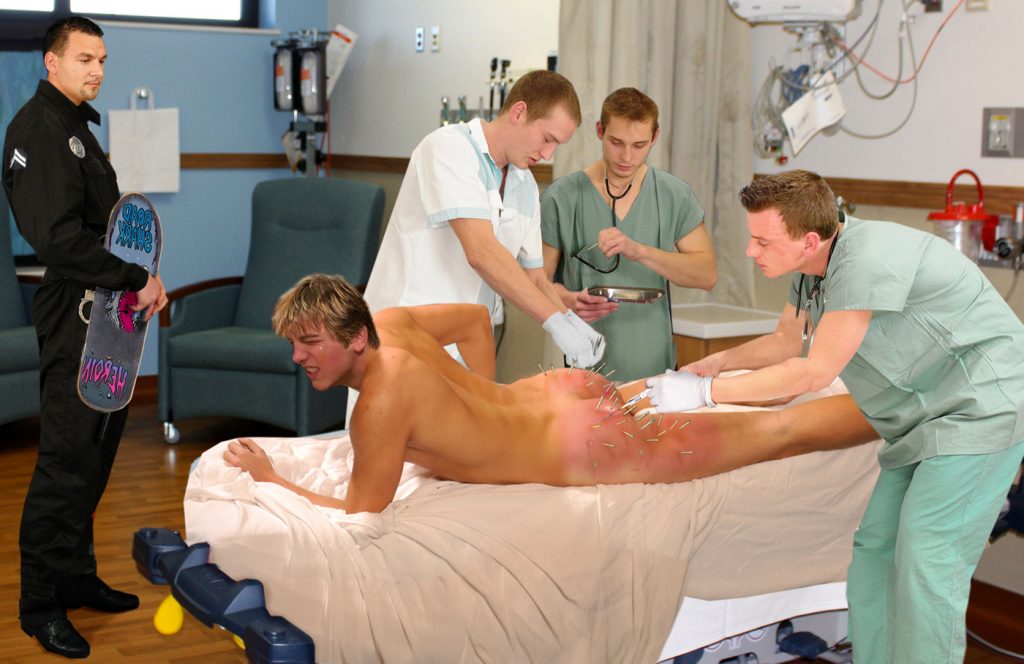 It to a doctor and two nurses three hours to remove all the cactus thorns from Randall's well punctured bottom, while the 18 year old hoodlum yelled, cried and hollered like a three year old.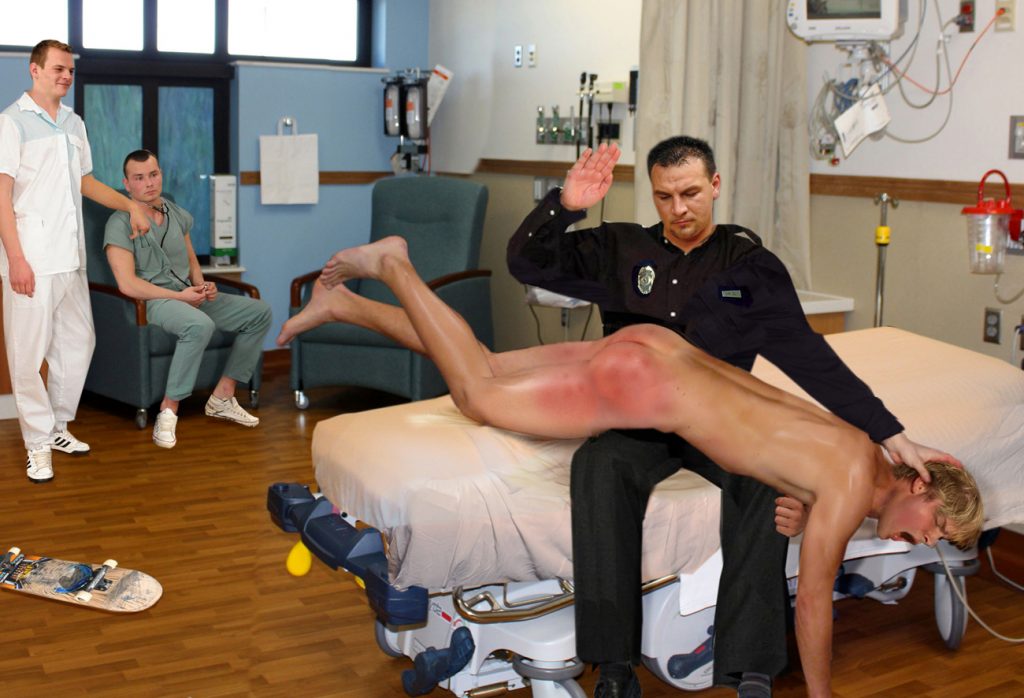 But that was nothing like the noise Randall made when Officer Dickman kept his word!!
___________________________________
If anyone would like to write a better story to match these pictures (or maybe suggest a sequel) please add a comment below