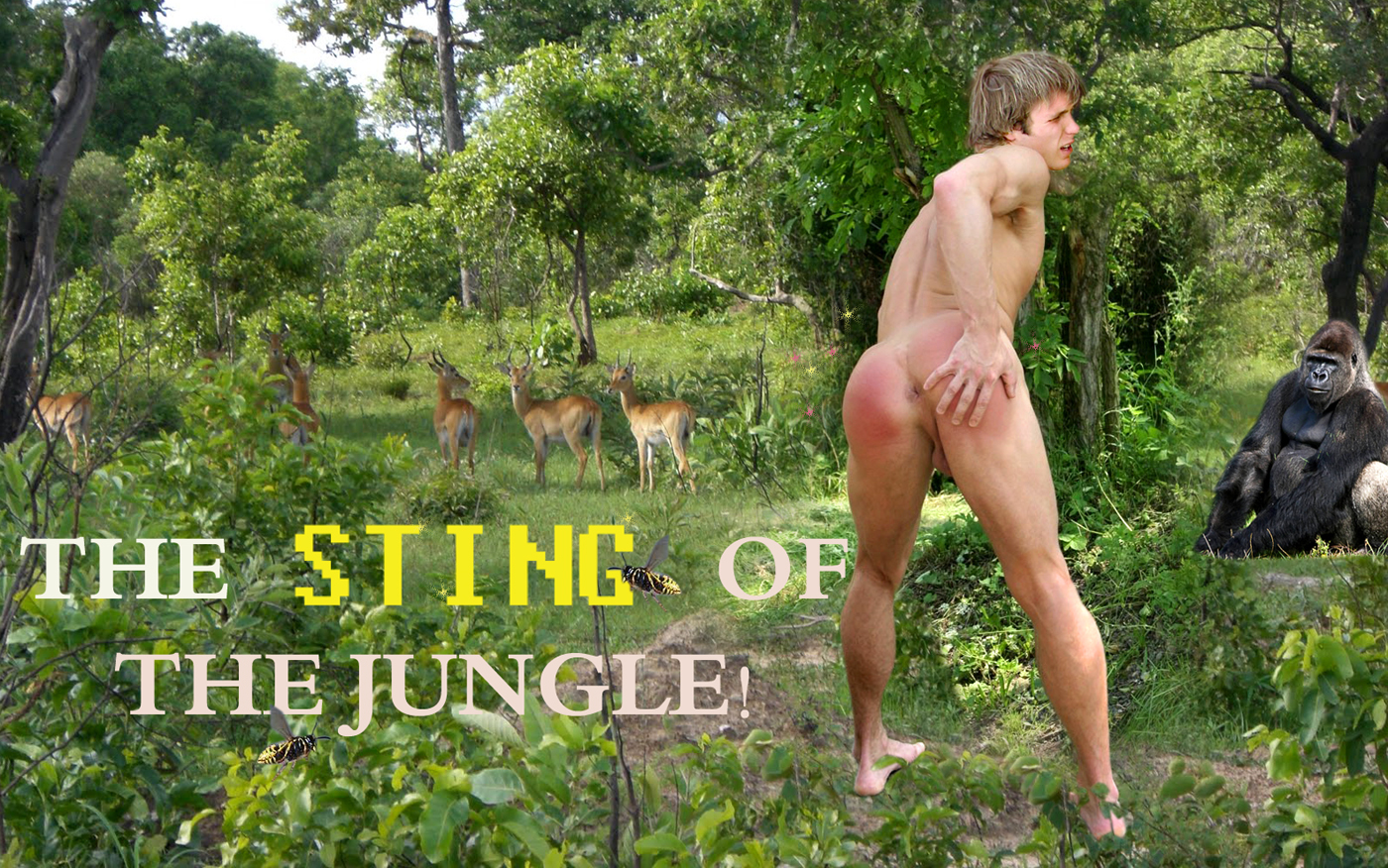 Based on an idea by Ben
Tarzan was looking through some old family photos taken some years earlier before Jane had left him and Boy and run off with a white Hunter from Pensacola.
He also began to show some of the less pleasant sides to his nature, including a cruel and sadistic streak  towards the animals in his care, such as beating the zebras and antelopes with sticks.
He took particular pleasure in inflicting pain on the smaller and more defenseless animals such as Daxa the jackal, who received numbers unkind and painful kicks.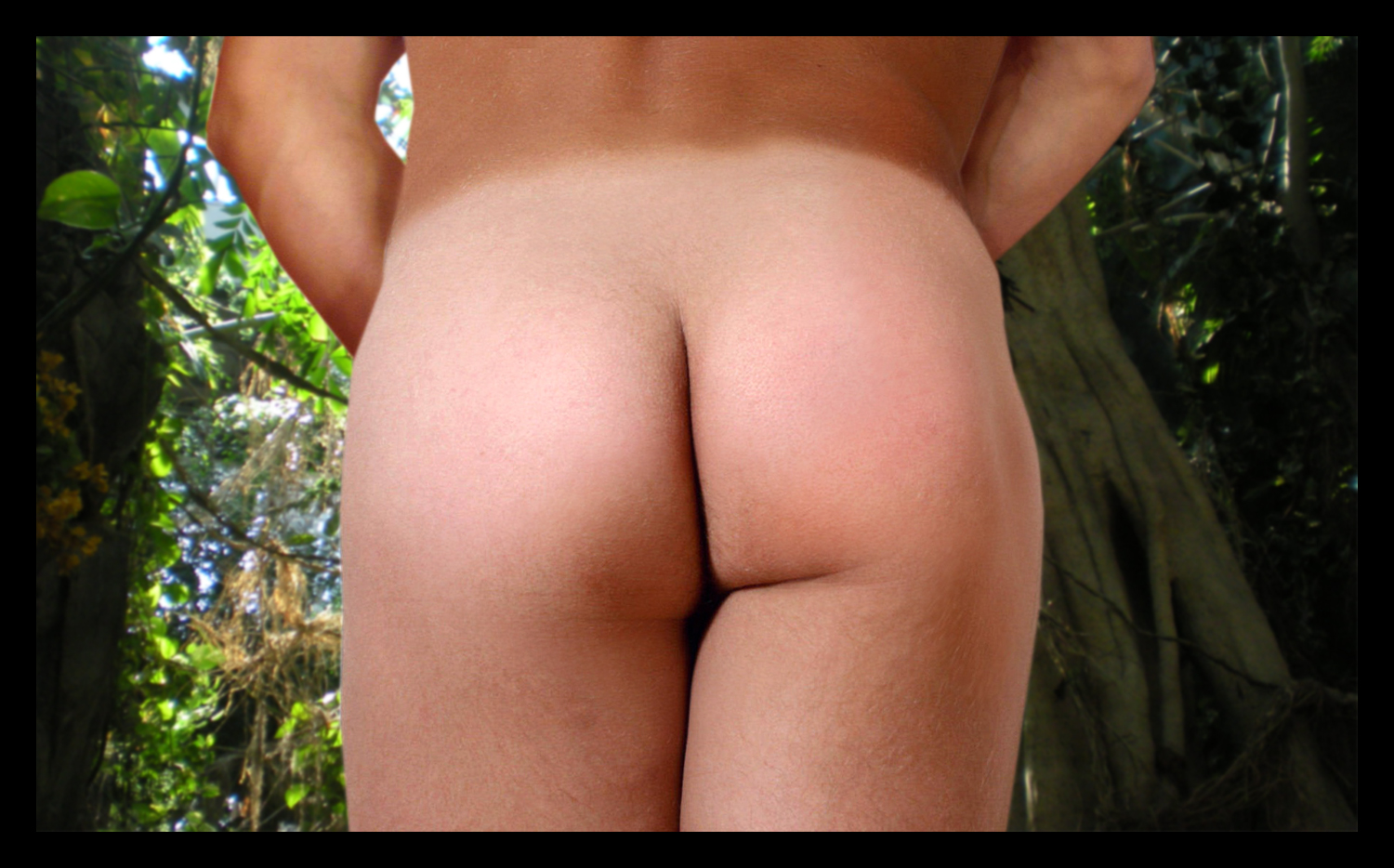 That same rump now presented them with a very exposed and very tempting target. Instinctively the  jungle creatures knew those two hairless golden orbs were the part of Boy which they should punish.
The pain was so intense that tears were soon and the arrogant eighteen year old youth began sobbing like a baby,
Then suddenly, just when it seemed that the hornet assault on his stinging posterior would never end,  what felt like a strong arm wrapped itself around him and lifted him up from the branches and away from the buzzing angry hornets.
Boy looked back and discovered to his relief that it was Jando the great elephant which had come to his rescue, scooping him up with his long and articulate trunk.
His pleas were to no avail as when holding his young captive above the most prickly section on the patch, Jando released his grip and let Boy fall into the cactus, the unfortunate young hunk's burning and hornet stung bottom landing heavily on the sharp pointy thorns.
Finally the gorilla released its grip on Boy, who crawled away on all fours his whole being consumed by the dual torture of his burning bottom and the equally mortifying hurt to his sensitive young ego.
Unfortunately for Boy, both his butt and his would receive further punishment before the day was out
Clutching his throbbing rear end Boy ran towards the river desperate to find some relief from the burning pain which pulsed from his bottom and through his frame.
The curious crab reached out grasping a section of one of the globes between its huge claws and gave it a hard pinch.
With that, he bent the outraged and very sore bottomed Boy over and did just that!!and continued to do for hours until dusk began to fall!