The Adventures of Sore Bottomed Finn
Prologue
Finn was in a furious mood as he sped along the open country road on the expensive blue motorbike his doting mother had bought him on his 18th birthday the previous year. It was one of the various luxuries he had become accustomed to while living at home in the city, and one of the few he had ben able to bring with him after being exiled to live with his step-father in what he liked to term "Rubesville".
His banishment from urban life had been a condition set by the court, as his last chance to avoid a custodial sentence, following various encounters with law and order. It was safe to say this was proving a challenging culture shock for a pampered and spoilt brat like Finn. Not only did he have a low opinion of his Step father, who was nowhere near as generous or tolerant as his wealthy mother, but he lived in a rural backwater with none of the excitement and diversions the city had offered Finn and which had led to his entanglements with the police.
As he turned a corner, he noticed a path leading off the road at the entrance to which was a large sign which stated PRIVATE – No Trespassing. Finn in his short eighteen years had not been accustomed to being denied anything hence the sign had the duel effect of both raising his interest and irritating him.
He was curious as what the secret was at the end of the path and annoyed at being told he could not see it. Characteristically, he chose to ignore the notice, swerved off the road and steered his bike down the bumpy country path. He was stubbornly determined to see the forbidden sight at the end of the path.
After he had travelled less than half a mile the path led him to a forest at the edge of which was a small lake and more signs one instructing him that swimming was forbidden, and another, which was half hidden by foliage, announced "NO TRESPASSING – Violators will be …" the rest of which was obscured by leaves. However, it was the no swimming sign which interested him more.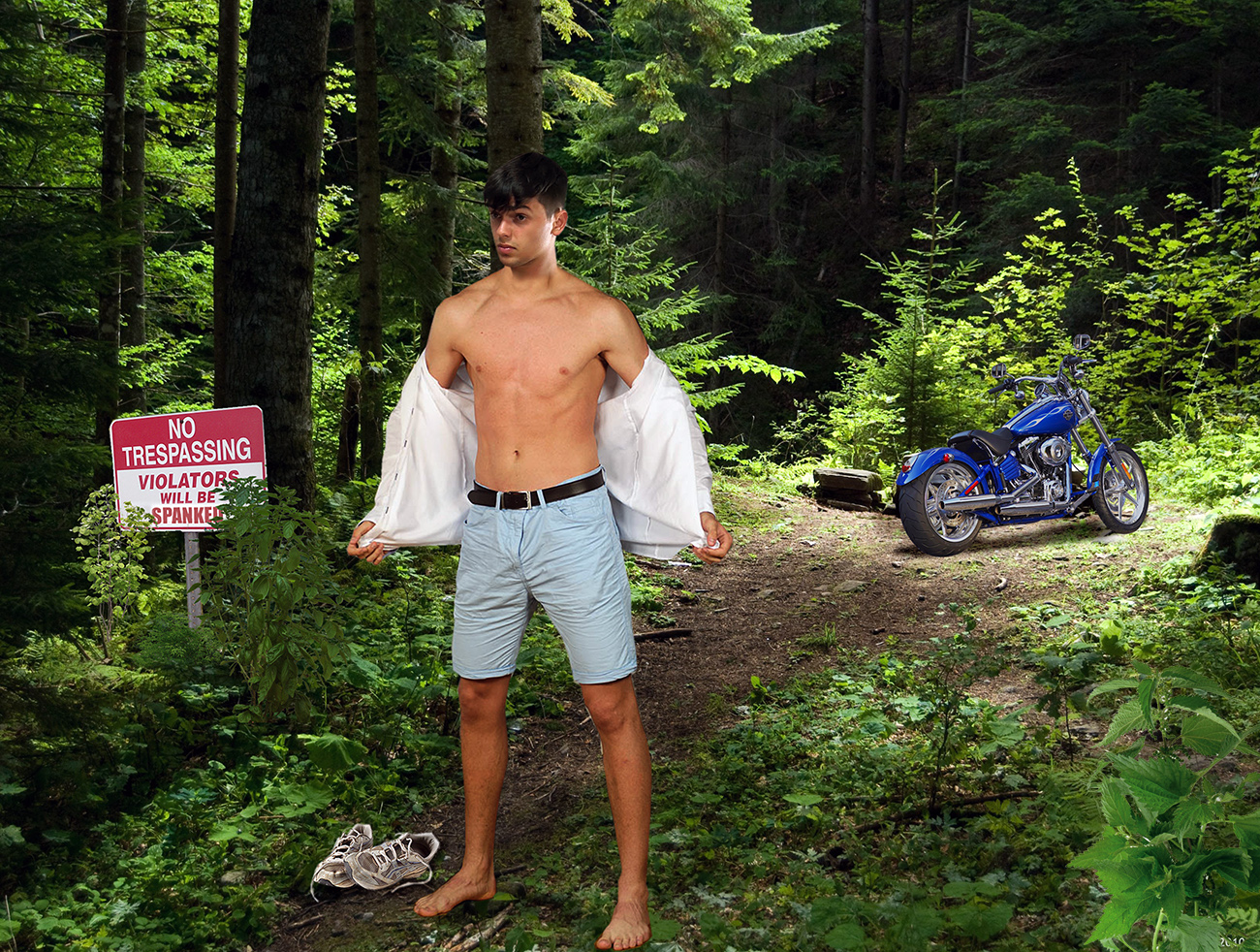 Being told he could not do something inevitably made him more determined to so it. Hence, after leaving his bike next to a pile of rocks, he quickly stripped off his clothes in order to indulge in the countryside pursuit of skinny dipping.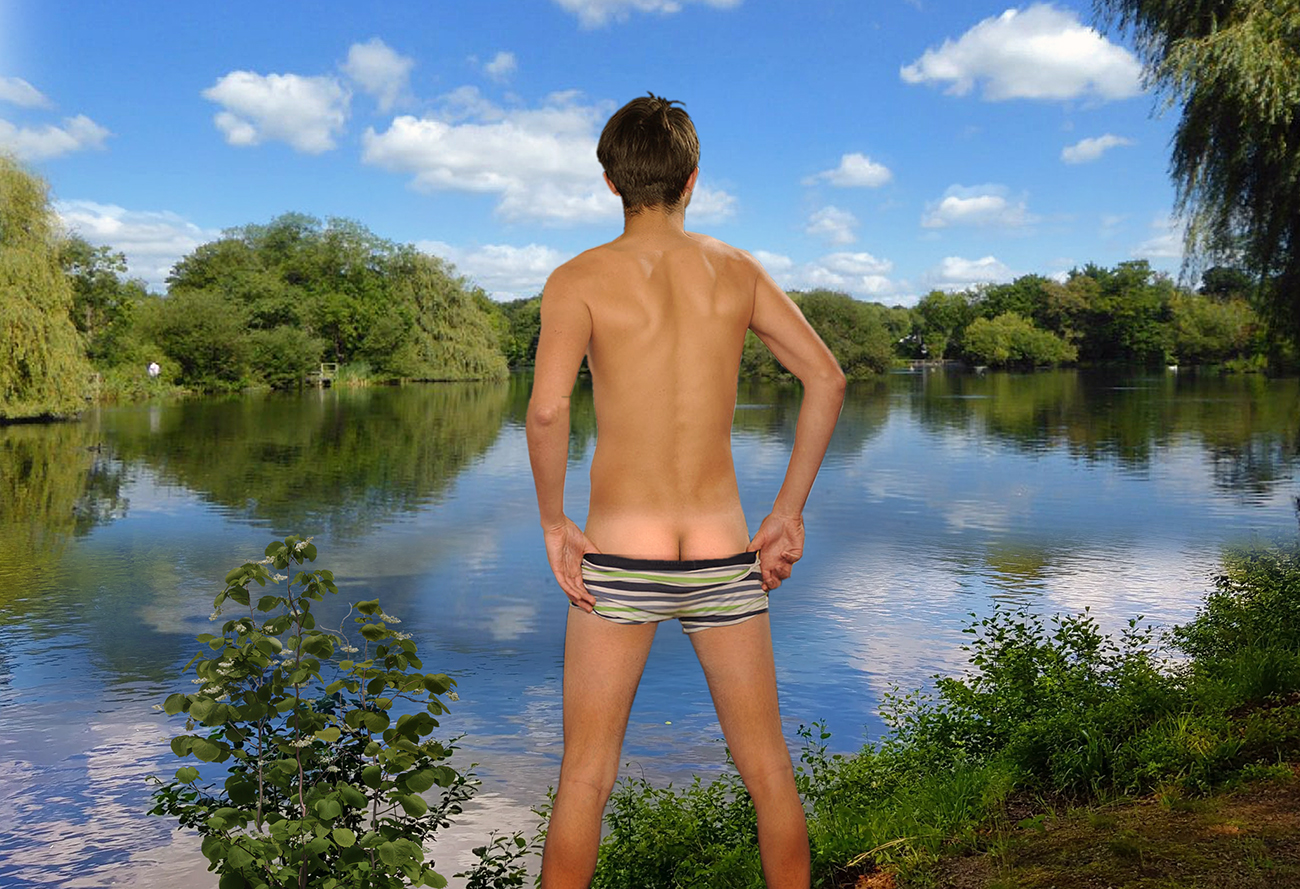 He ran to the edge of the lake before stripping off his underwear, then, when fully naked he plunged in.
The water was colder than he had expected on such a warm day, but he soon got used to that , and find the cool water pleasantly refreshing. However, it was also very salty, which surprised him, but did not concern him as he had spent his childhood summers playing in the salty water off his grandparent's Florida beach house.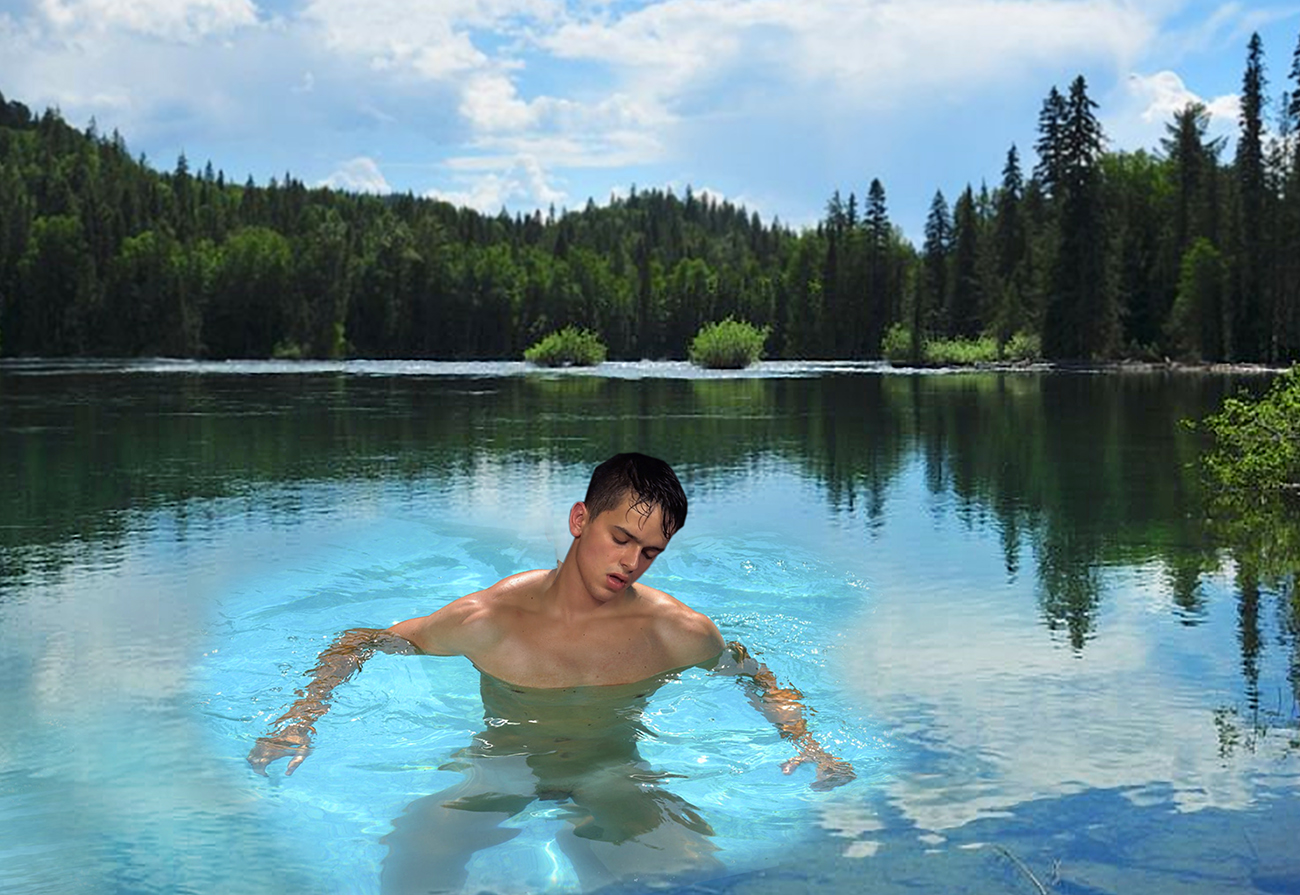 Although, as an occasional athlete, Finn excelled at tennis and field sports, he was also a competent and confident swimmer, and he easily moved through the glassy water until he was in the deeper water towards the centre of the lake.
It was there that he was to discover the cause of the lake's high salt content. Although it was hidden by the trees and a small range of hills, the lake was in fact only a few miles from the edge of the ocean by which it was connected by two tidal rivers one above ground, and the other subterranean.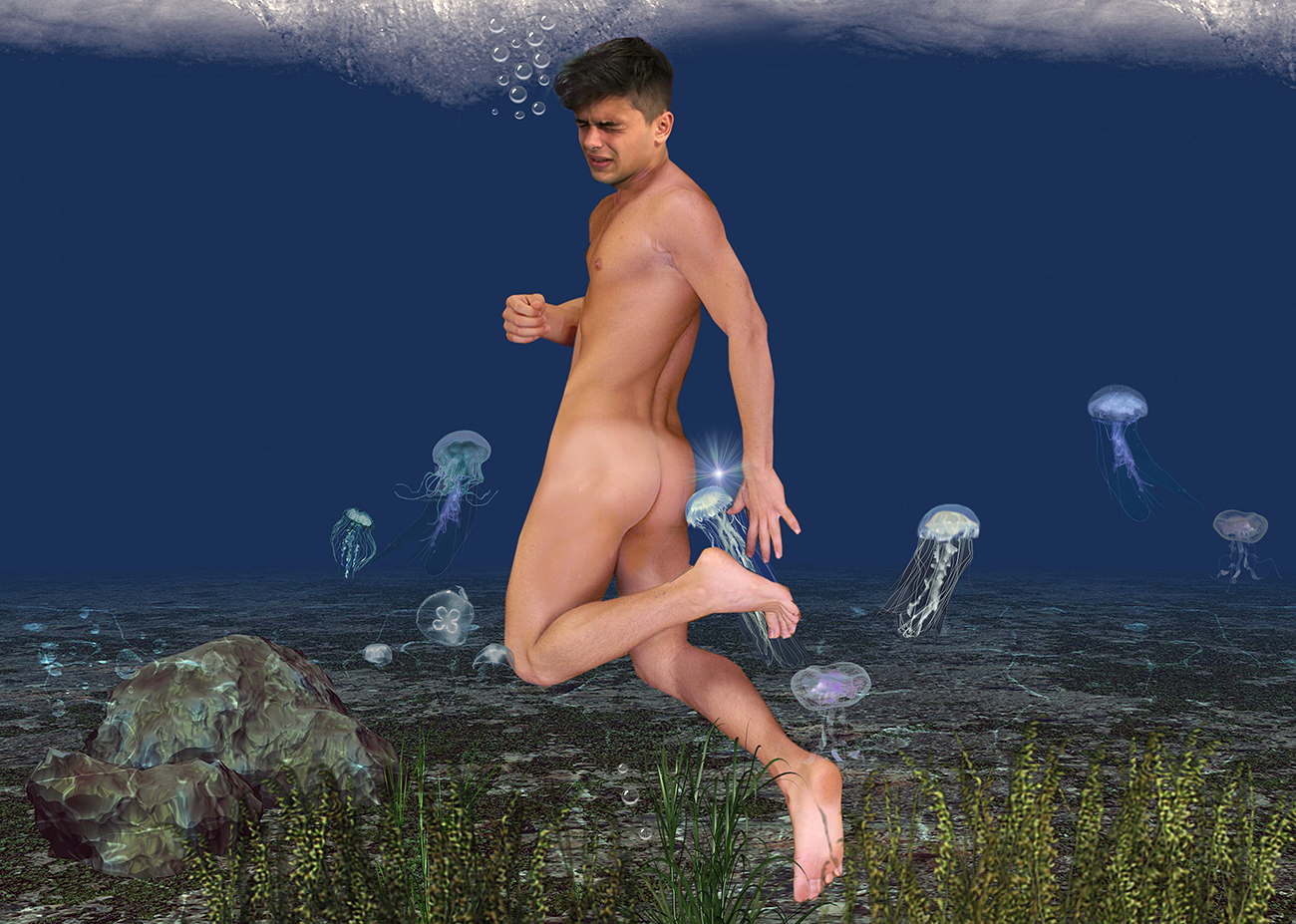 Only weeks before, a huge ocean storm had washed nany thousands of gallons of sea water into the lake together with various sea creatures, including a small swarm of jellyfish, and it was with these opaque but electrical little creatures that Finn was to make unwelcome contact. The contact was particularly unwelcome for Finn, for it was his bare bottom which one brushed against with a stinging result as a forceful electrical current surged through his exposed skin.
Click here or on the Continue Reading Tab below to see more
*
_____________
Continue reading "The Adventures of Sore Bottomed Finn ( Prologue)"